Navigating the nuanced world of dentistry demands both precision and passion, and where better to merge these two than in paradise? Beyond the Bite is an elite retreat and conference meticulously tailored for dentists who are eager to deepen their knowledge and broaden their horizons whether it's to increase revenue streams, simplify and perfect procedures, or increase efficiency. 
Set against the luxurious backdrop of the Hard Rock Hotel and Casino, Punta Cana, this event is not just another dental conference. It's a journey dedicated to enhancing your expertise. In this blog, we delve into our speaker's topics, offering a sneak peek into the wealth of knowledge awaiting attendees. 
Speaker Topics
Dr. Joseph Barton:  Physiologic and Sleep Dentistry Overview:Utilizing technology in screening, diagnosing, and treating TMD patients.  
Synopsis: This will provide an overview of Physiological Based Dentistry and Sleep Dentistry. We will focus on identifying signs and symptoms related to physiology, airway, developmental, and postural. This lecture is designed to teach attendees to provide comprehensive exams for aesthetic, sleep, and physiological patients. How to implement technology in the distinct phases of treatment will also be addressed.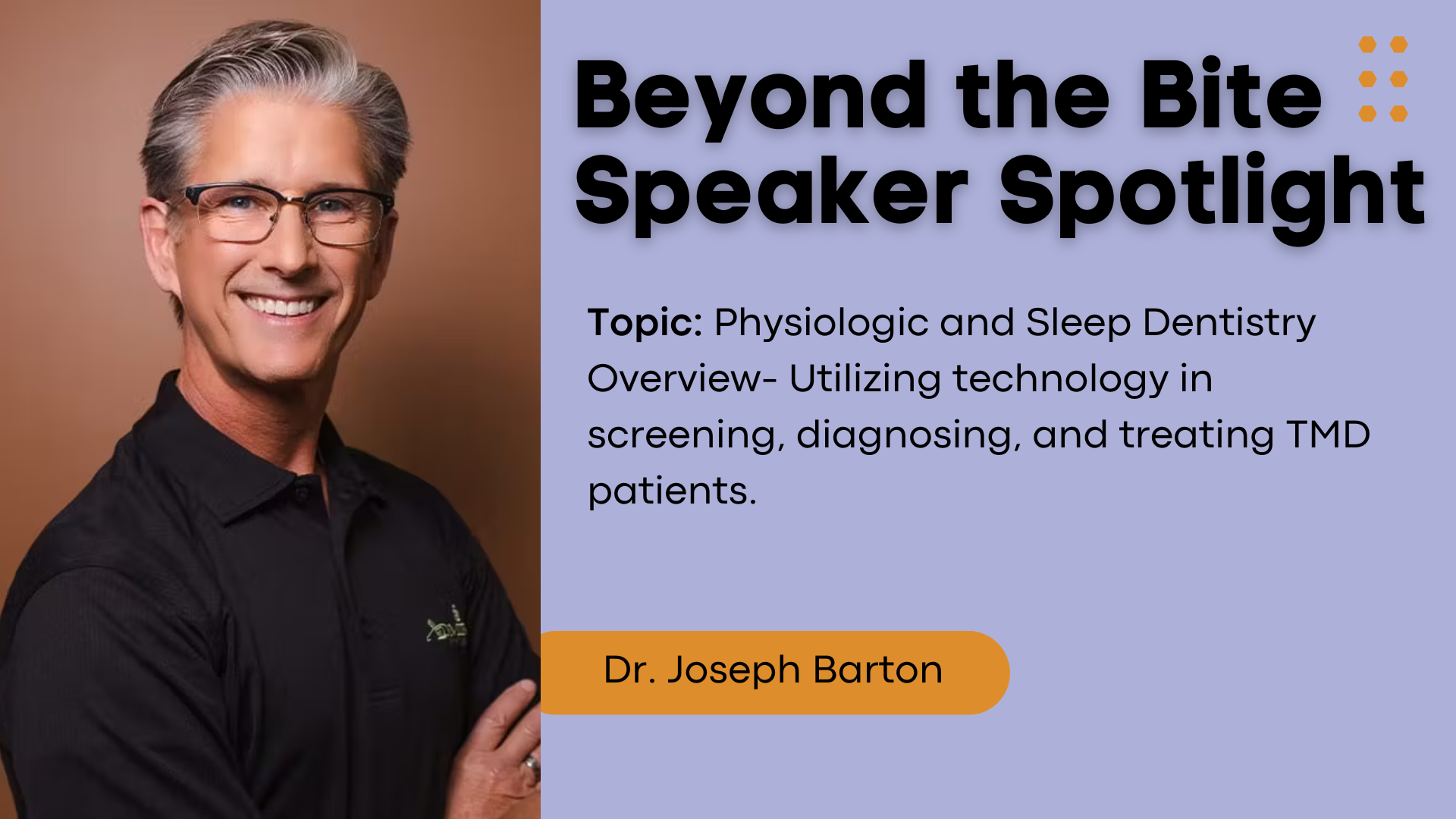 Dr. Ben Sutter:  DTR in Your Everyday Dentistry 
Synopsis:  This comprehensive course isn't just focused on TMD; it's an essential exploration of occlusion, including orthodontics, implants, cosmetics, sleep dentistry, and more! Uncover the transformative potential of computer-guided occlusal management, significantly boosting treatment effectiveness across all aspects of your practice. Whether you're new to T-Scan or a seasoned DTR Certified Veteran, Dr. Sutter's enlightening case studies and innovative concepts will truly revolutionize the way you provide patient care. 
Dr. John Nosti:  How to Ask the Right Questions for TMD and Full Mouth Rehab
Synopsis:  Dr. Nosti gets his patients talking by asking them questions and addressing their chief complaints. He finds that many pain and headache patients also desire improved aesthetics once they feel better. Join him as he shares his streamlined patient triage process and highlights incredible transformative cases. 
Dr. Steven Olmos:  New Levels of Success in craniofacial Pain and Airway Treatment 
Synopsis: Discover groundbreaking TMD and Airway treatments from pioneer and expert, Dr. Olmos. Get a glimpse of the latest cutting-edge procedures that are not to be missed at the conference! 
Dr. Scott Parker:  Laser Airway, Surgery and Therapy(DEKA)
Synopsis: Discover the latest in laser technologies with Dr. Parker! Learn how these therapies can benefit patients and enhance treatment outcomes through valuable data. Join the session for insightful case studies and techniques to diagnose and treat challenging patients effectively. 
Dr. Kelly Wells:  Unlocking Treatment Synergy: Myofunctional Therapy and Cranial Insights for TMD, Ortho, and Sleep Health
Synopsis:  As a Holistic Chiropractic Craniopath, Rocabdo TMJ therapist, Buteyko Breathing & Oxygen Advantage instructor, and certified myofunctional therapist, Dr. Wells is an invaluable asset to the TMD/Airway/Ortho practices of Drs. Ed & Lynn Lipskis.   Dr. Wells will teach you how cranial - spinal – pelvis issues directly impact your orthotic therapy.  She will show how powerful myofunctional therapy can be before and during treatment for TMD, orthodontic issues, and sleep disordered breathing.  And how to identify and correct common problems associated with palatal expansion treatments including Rapid Expansion.  The integrative model of myofunctional assessment will help you identify factors outside your scope of practice that directly impact your treatment efficacy.  In fact, she's promised to share the FAST FIVE signs you can use to determine if you need a referral to a myofunctional or cranial expert.  And she'll give you tips on how to find them in your area.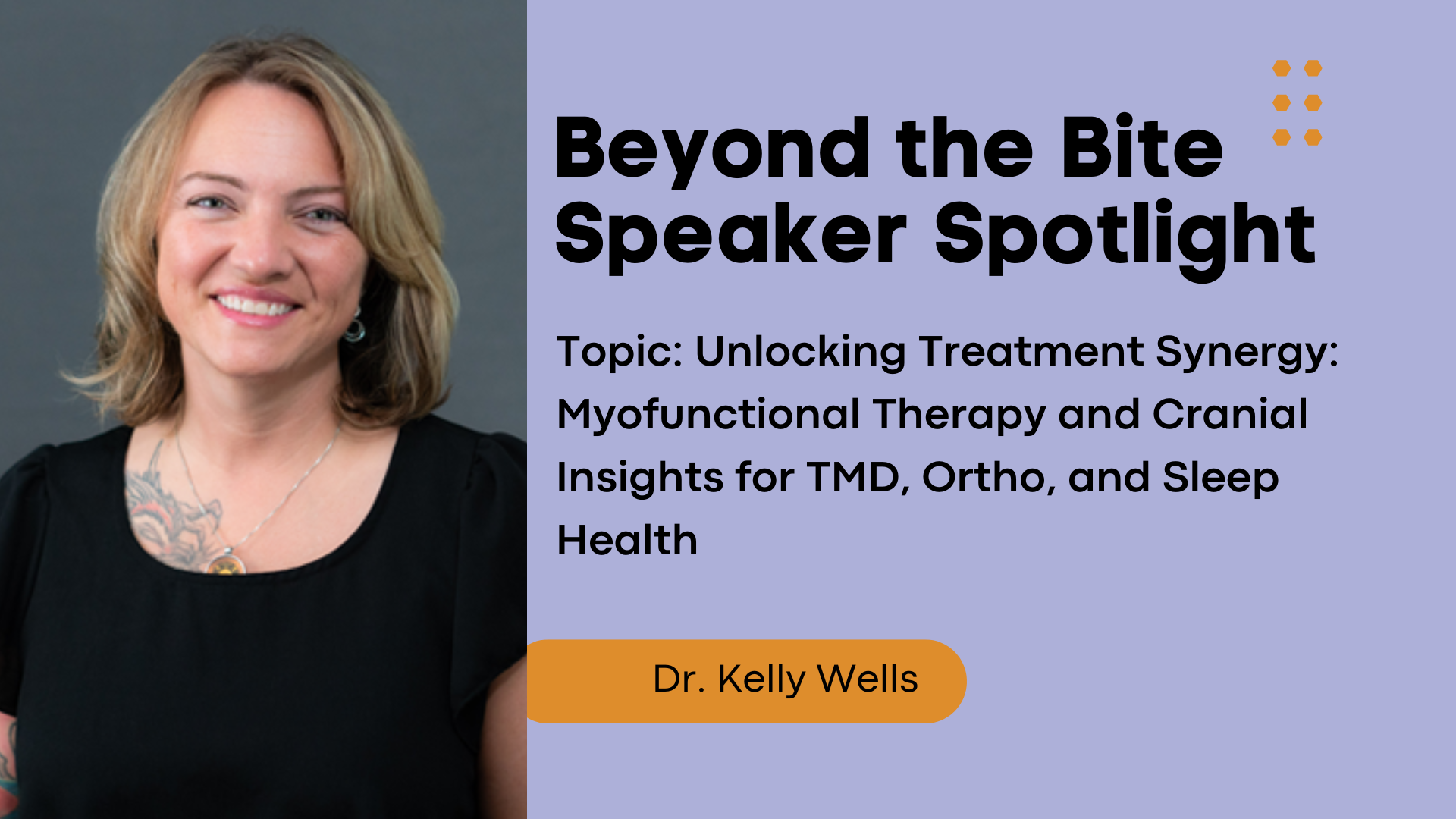 Dr. Tim Adams:  Moving "Beyond the Bite" to Enhance the Body's Adaptive Capacity
Synopsis: Join us for an enlightening journey exploring the intricate relationship between facial asymmetry, cranial strain patterns, and their impact on posture, airway function, and the parasympathetic nervous system. Discover origins, significance, and innovative solutions beyond convention. Key topics include: cranial mechanics, posture simplification, Unilateral Bite Block Technology®, cervical instability, and    more. Real-world case studies provide tangible insights. Don't miss this transformative presentation on dental and cranial health. 
Subject Matter Experts:
Learn More and Register for Beyond the Bite
Explore the Conference for Dental Excellence